Building

Trustworthy

Indicator
Bringing transparency to the construction industry by putting data and technology at the heart of a building lifecycle.
Differentiate your assets through confidence in quality construction.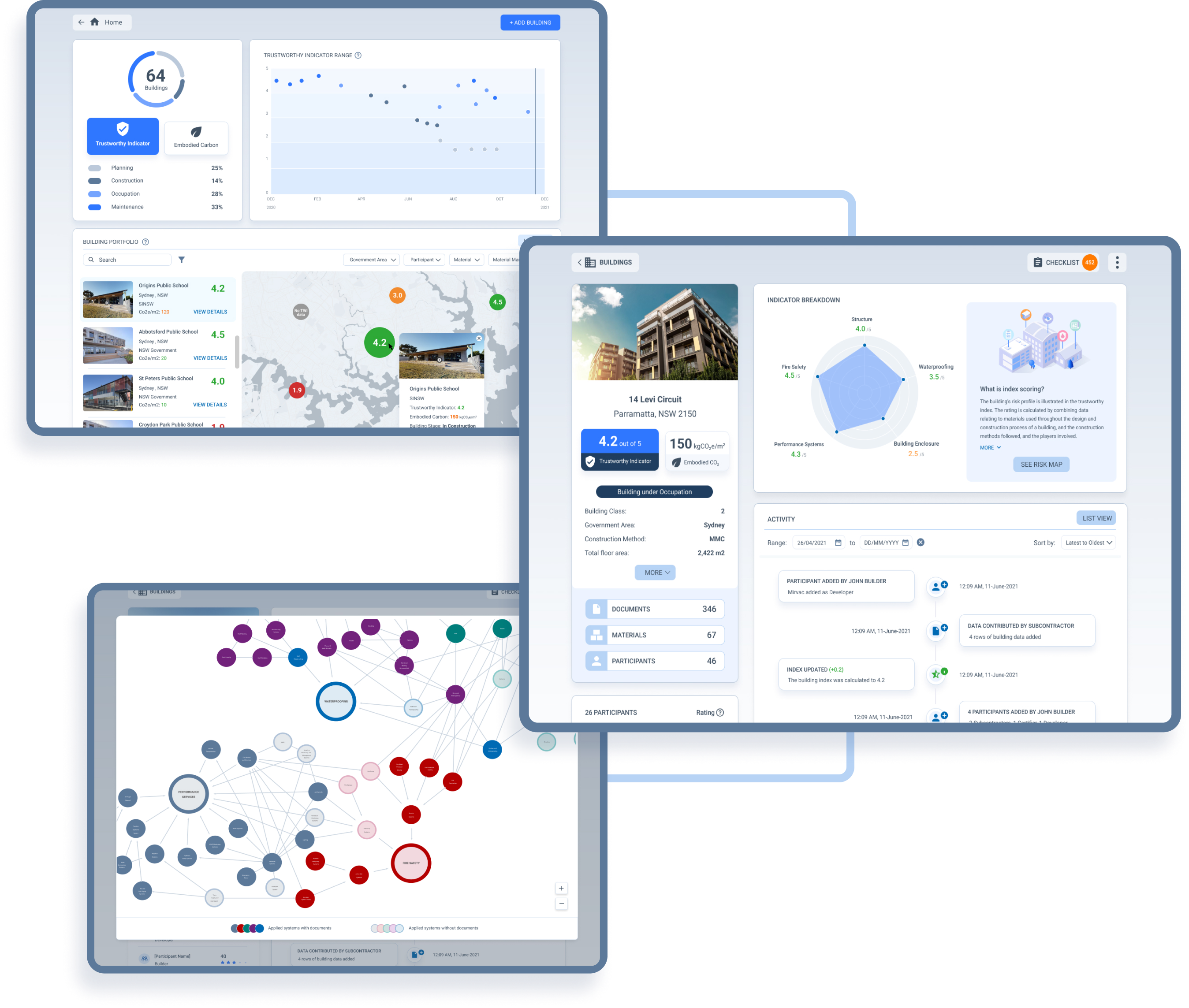 To build confidence, you need

transparency
and trust
Lack of transparency can lead to risky outcomes impacting the industry and potential apartment owners.
The Building Trustworthy Indicator is a market-led digital product that aims to differentiate between trustworthy and non-trustworthy buildings and bringing transparency into the construction space.
What is BTI?
The Building Trustworthy Indicator (BTI) is a market-led digital product that enables differentiation between trustworthy and non-trustworthy built assets and brings transparency to building construction processes.
How does the BTI work?
Sophisticated mathematical modelling transforms the data captured to produce a trustworthiness indicator for a building.
How will Building Trustworthy Indicator benefit you?
Construction Industry Participants
Differentiate your approach to construction and the assets you create. Showcase your investment in quality processes and materials.
Prospective Purchasers
Use an easy-to-follow scoring system to gain a better understanding of the asset you are looking to purchase.
Material Producers
Use our platform to share supply chain data to provide confidence for your buyers.
Insurers
Conduct building trustworthiness assessment and leverage data to support latent defect insurance products on offer.
Financiers
Create greater transparency of the construction process to better equip your financing decisions and risk management.
Regulator
Gain access to built environment information to support compliance activities.
Calculate your Building Trustworthy Indicator
Differentiate your built environment assets by capturing data across structure, building enclosure, fire safety systems, waterproofing and building services.
©2022 KPMG, an Australian partnership, and a member firm of the KPMG global organisation of independent member firms affiliated with KPMG International Limited, a private English company limited by guarantee. All rights reserved. The KPMG name and logo are trademarks used under license by the independent member firms of the KPMG global organisation. Liability limited by a scheme approved under Professional Standards Legislation. For more detail about the structure of the KPMG global organisation please visit governance.